Do you want to give your donors a convenient and simple choice to donate for your nonprofit organization or organization? Simply make donation forms via donation form template and ask your donors to fill at the time of donation. Through this way they can easily provide you required information about donations in writing for record keeping. It sounds like a simple fill able paper loaded with areas and fields to write required details and information. Most of nonprofit organizations and companies allow donors to make donations online and donation forms play a vital role in whole process of online donation making.
Contents of donation form template:
Donation form is a document that enables a donor to write info about donation such as date, full name, value of donation, objective of donation, contact details, email and other contact information etc. Availability of these forms can increase fundraising because a donor can easily fill these forms at the time of donations. Through this way management of the nonprofit organization can maintain comprehensive record of donors to stay in touch. If donation forms are prepared with all necessary fields and spaces, they can elevate donors' experience from painful and overwhelming into a swift and effortless act of donating.
Such forms can be presented in hard copy format to fill manually with pencil or paper and can also be published on official website of the nonprofit organization, church or institute. Purpose of these forms is to make the donation process easier as well as to maintain a complete record of donations made as well as of donors. Below you can see a printable donation form template which is ready to use after downloading and very easy to customize. it is wholly created in MS word and a user can also customize it in MS word as per needs.
Downloadable Donation Form Templates And Formats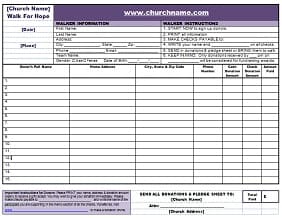 Images of Donation Form Templates: